Detaljer

Kategori: Articles
Opprettet 30. mars 2014
Av Communist Platform (Marxist-Leninist)
Former Prime Minister and Labour Party leader Jens Stoltenberg has been appointed next Secretary General of NATO.
The Norwegian right-wing Government of Erna Solberg, as well as the Labour party leadership itself, are bursting with pride on behalf of the Norwegian administration as well as that of the Labour Party. The neo-liberalist rightist government has been actively lobbying in order to ensure that Mr. Stoltenberg, supposedly a political opponent, would replace Danish Anders Fogh Rasmussen in Bruxelles.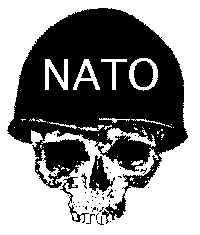 But the Norwegian people have no reason to rejoice Stoltenberg becoming the front-runner for NATO's "Drang nach Osten." His assignment is to spearhead an aggression eastwards, which in the worst case could end with another major European war. A Norwegian Secretary General of NATO will mean that Norway to an even greater extent than hitherto will spearhead this expansive alliance when it engages in new wars of aggression. It will bring about even more NATO-subservient media, more militarization and more looting of taxpayers' money.